Posts for: November, 2019
By Maria Elena Manzor D.D.S., P.C.
November 14, 2019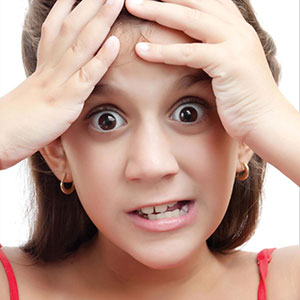 First the bad news: Those nightly hair-raising sounds are indeed coming from your child's bedroom—from your child. It's the result of them grinding their teeth while they sleep.
But here's the good news: the only likely harm is a lack of sleep members of your household might experience because of it. Teeth grinding is so prevalent among pre-teen children that many healthcare professionals consider it normal. But that doesn't mean it can't become a problem, so it's worth monitoring.
Teeth grinding is part of a family of dental habits known as bruxism. It involves any involuntary movement of the teeth and jaws outside of their intended functions not associated with chewing, speaking or swallowing. Our main concern with any bruxism is the possibility for generating stronger biting forces than normal that could damage teeth and gums and contribute to jaw joint problems.
Teeth grinding can occur in adulthood, with stress seeming to be the major trigger for it. With children, though, it's believed to be mainly caused by an immaturity of the child's neuromuscular process that controls chewing. As this matures, most children will tend to outgrow the habit none the worse for wear.
But there are pediatric cases in which the generated biting forces are strong enough to cause damage. Teeth grinding is also prevalent in children who snore or breathe through their mouths, which could be a sign of a serious health condition called obstructive sleep apnea. And certain medications used to treat depression and attention deficit disorder (ADHD) may also contribute to teeth grinding.
Most of the time we can simply let the habit run its course. If, however, the child begins to experience abnormal tooth wear, headaches, jaw pain or other issues believed caused by teeth grinding, we may need to intervene. This could include a plastic night guard the child wears during sleep that prevents the teeth from making solid contact during grinding episodes. And children with signs of airway obstruction should be evaluated by an ear, nose and throat specialist.
It can be irritating or even distressing. But your child's teeth grinding doesn't mean you should be alarmed—only that you should keep your eye on it.
If you would like more information on teeth grinding and similar habits, please contact us or schedule an appointment for a consultation. You can also learn more about this topic by reading the Dear Doctor magazine article "When Children Grind Their Teeth."
By Maria Elena Manzor D.D.S., P.C.
November 04, 2019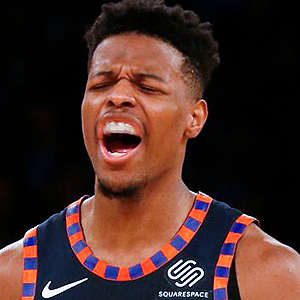 Basketball isn't a contact sport—right? Maybe once upon a time that was true… but today, not so much. Just ask New York Knicks point guard Dennis Smith Jr. While scrambling for a loose ball in a recent game, Smith's mouth took a hit from an opposing player's elbow—and he came up missing a big part of his front tooth. It's a type of injury that has become common in this fast-paced game.
Research shows that when it comes to dental damage, basketball is a leader in the field. In fact, one study published in the Journal of the American Dental Association (JADA) found that intercollegiate athletes who play basketball suffered a rate of dental injuries several times higher than those who played baseball, volleyball or track—even football!
Part of the problem is the nature of the game: With ten fast-moving players competing for space on a small court, collisions are bound to occur. Yet football requires even closer and more aggressive contact. Why don't football players suffer as many orofacial (mouth and face) injuries?
The answer is protective gear. While football players are generally required to wear helmets and mouth guards, hoopsters are not. And, with a few notable exceptions (like Golden State Warriors player Stephen Curry), most don't—which is an unfortunate choice.
Yes, modern dentistry offers many different options for a great-looking, long lasting tooth restoration or replacement. Based on each individual's situation, it's certainly possible to restore a damaged tooth via cosmetic bonding, veneers, bridgework, crowns, or dental implants. But depending on what's needed, these treatments may involve considerable time and expense. It's better to prevent dental injuries before they happen—and the best way to do that is with a custom-made mouthguard.
Here at the dental office we can provide a high-quality mouthguard that's fabricated from an exact model of your mouth, so it fits perfectly. Custom-made mouthguards offer effective protection against injury and are the most comfortable to wear; that's vital, because if you don't wear a mouthguard, it's not helping. Those "off-the-rack" or "boil-and-bite" mouthguards just can't offer the same level of comfort and protection as one that's designed and made just for you.
Do mouthguards really work? The same JADA study mentioned above found that when basketball players were required to wear mouthguards, the injury rate was cut by more than half! So if you (or your children) love to play basketball—or baseball—or any sport where there's a danger of orofacial injury—a custom-made mouthguard is a good investment in your smile's future.
If you would like more information about custom-made athletic mouthguards, please contact us or schedule an appointment for a consultation. You can learn more by reading the Dear Doctor magazine articles "Athletic Mouthguards" and "An Introduction to Sports Injuries & Dentistry."